Whether it be from color, texture, or form, these home accents are just the ticket to add a punch of vibrancy to any space.
Azure Rubber Spade Chair
Minimalist but impactful, this vibrant rubber chair designer by Faye Toogood is her fun take on a traditional milking stool. Available for $3,400 at March.
Cucuta Side Table
Giving an added edge to his trademark rattan, artist Chris Wolston has conjured up this playful side table with an enchanting cast aluminum top. To the trade, available at The Future Perfect.
Mekong Cocktail Table
With a strikingly animated profile, Coup Studio wows with this fantastical cocktail table made from hand-forged brass and silicon bronze. Price upon request, available at Coup D'Etat.
Match Cloche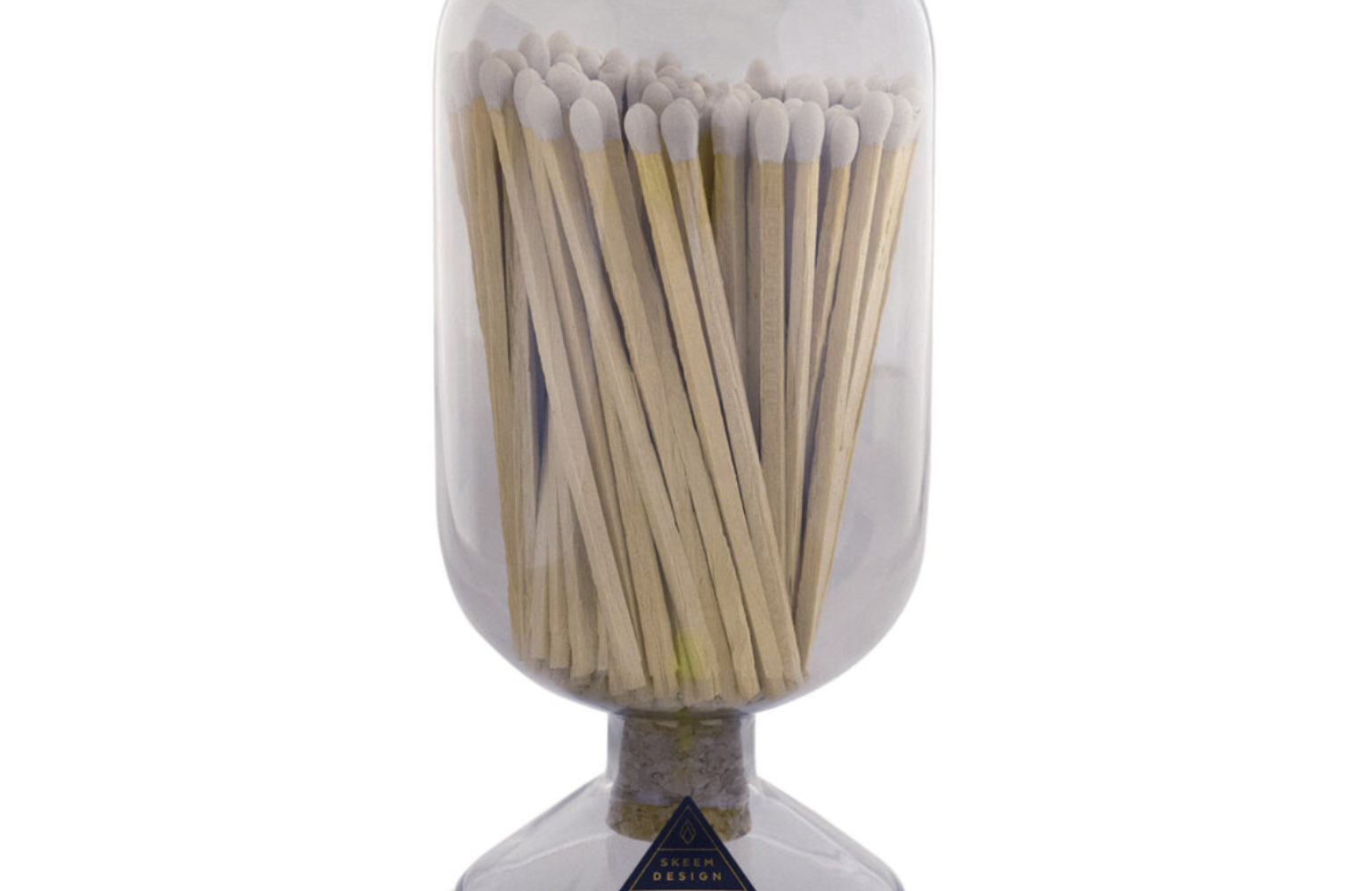 Why not showcase your matches? This colorful cloche is the perfect functional accessory. Available for $34 at Black and Gold.
Alwa Three
Designed by Sebastian Herkner, this cast glass table has amazing heft with a delicately minimal pedestal base. Starting at $1,535 at Pulpo.
Diamonds Drink Table
A high-gloss lacquer finish and bronze hardware make this martini table, designed by Miles Redd, a standout addition. Starting at $1,250 at The Lacquer Company.
Huxley Lamp in Oxblood
Designed by Elyse Graham, this lamp was inspired by microorganisms and is made from hand-cast plaster and resin. Available for $1,440 at Elyse Graham.
Armchair Cathedra Racemosa
This reimagined vintage Cox Furniture chair, designed by Martino Gamper, features powder coated tubular steel and graphic upholstery. To the trade, available at Nilufar.
Cushion Endymion
This pillow designed by artist and designer Luke Edward Hall is made from linen and features a watercolor portrait inspired by Greek mythology. Available for $176 at Svenskt Tenn.
Colt Nightstand
Wendel Castle evokes a sense of whimsy with this nightstand, thanks to its unique profile and playful hoof feet. To the trade, available at Dennis Miller New York.
Denmead Stool
This Art Deco inspired stool is ready to impress with swooping steelwork and chain link pattern upholstery. Available for $5,600 at And Objects.
Corner Chairs
Designed by Max Rollitt, this pair of chairs bring a modern twist to a regency silhouette with fetchingly vibrant painted legs. Available for $10,487 at Max Rollitt.
Lescaze Chair
Imagined by Trueing, this sculptural chair embraces the minimalist intersection of translucent glass bricks and anodized aluminum. To the trade, available at Trueing.
---
Andy Sand is an interior designer based in San Francisco and has specialized in high-end residential interiors for almost a decade. With a flair for the eclectic and allegiance to maximalism, he continues to design spaces with undeniable personality and style.