St. Helena's Main Street is buzzing a bit louder these days.
After three years of planning and construction, NO|MA House Cafe & Collective is quickly gaining a fan base. Three years in the making, the light-filled shop and café combination is the work of Ann Backen, entrepreneur and co-founder/CEO of renowned wine country architecture firm Backen & Backen.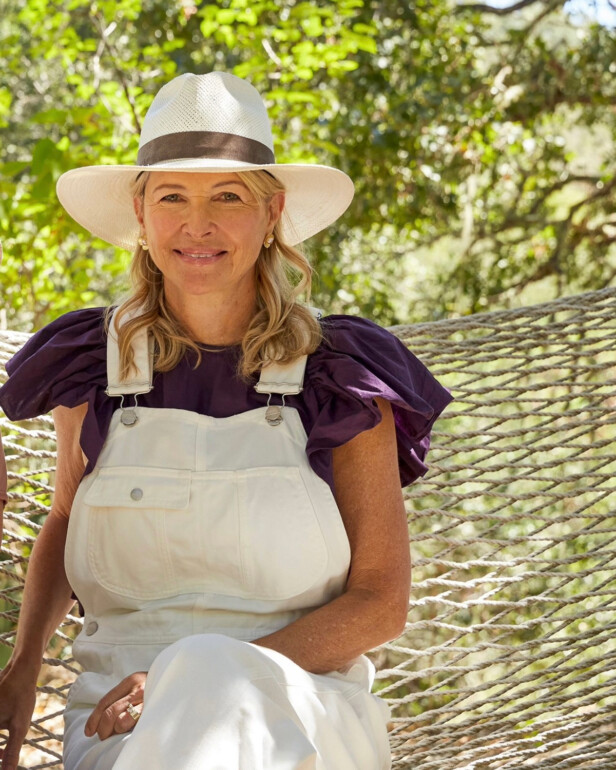 Located in the former Archetype storefront, the reenergized century-old building draws you in. The indoor-outdoor bar, flanked by bistro tables, lush planters, and a 14-foot living wall, give the exterior courtyard a European feel.
Inside, NO|MA's all-female team has created a striking space where guests can purchase just about everything they see — from Belgian household goods and Swiss leather furniture, to porcelain dishware, and wood spoons made by local artisans. The café menu makes it even easier to linger long thanks to offerings the likes of Lemon Ricotta Waffles, grilled cheese, fresh pastries, coffee, milkshakes and of course, wine.
Located a block down from St. Helena favorites including The Model Bakery, Woodhouse Chocolate, and Cameo Cinema, the NO|MA name is short for North Main. We spoke to Ann Backen about the new gathering space she's created for locals and wine country visitors.
How do you want folks to feel when they come to NO|MA House Cafe & Collective?
I intentionally designed an environment that would bring people together to talk, shop, eat, learn, and increase overall wellbeing. The idea is to feel elevated, but comfortable, like in your own home.
NO|MA House Cafe & Collective makes a lasting first impression. What was your inspiration?
Comfort, whispered luxury, nature.
How do you describe the NO|MA House Cafe & Collective shop + eatery concept to someone who's never been?
I am passionate, quite frankly, obsessed, as a matter of fact, with elevating the spaces we live in, that we occupy. We wanted to offer a place that allows people to eat and relax, but that was secondary to what we feel is the generative power of design. There's a commonality between the design collective — the people that designed the space, and the makers and artisans that are inhabiting the space with their products, designer furniture, and goods.  We create spaces and spaces create us. We designed NO|MA House for the senses, and to connect with one another.
What type of products/goods are available for purchase at NO|MA House Cafe & Collective?
Everything at NO|MA House is supposed to be both beautiful and useful. From vintage designer furniture to antique French garden pieces. We strive to be an alternative to the fast-paced cycles seen in the home, fashion, and beauty industries. Two personal favorites are our Mifuko baskets, made in Kenya, and our Marfa Stance coats and vests.
Do you have a favorite space in NO|MA House Cafe & Collective or favorite product?
No favorites! I like to move around, sitting in different seating vignettes, and just take in the unique and varying views and perspectives.
What was the biggest challenge in bringing NO|MA House Cafe & Collective to life?
Supply chain delays and staffing, as well as a new brand creation and complete remodel happening in parallel!
 Tell us more about the wine list.
In collaboration with a Master Sommelier, our all-female team thoughtfully curated a small selection of wines, ciders, and beers; all of which prioritize regenerative practices, organic production, and support for small businesses. For our by the glass offerings, we opted for wine on tap, as it aligns with NO|MA House's values — significantly reducing waste through keg reuse, and virtually eliminating spoilage.
1429 Main Street, St. Helena, 707-345-1175. Hours of Operation: Wednesday 11 a.m.-5 p.m. (retail only) Thursday – Sunday from 7:30 a.m.–5 p.m.